……thanks Organisers, Odi people for sustaining the tradition
…. says Government will continue to support festivals
… unveils statues of heroic hunter, buffalo
"I want to thank God that we are gathered here once again to celebrate the annual "Odi Ogori Ba Uge" festival. For some, they may not understand why we are celebrating, and for those who are elders of this community, the history has been passed on from one generation to the other.
It is not all about the killing of a buffalo, but about the liberation of a people who were taken over by a mysterious being that could not be explained by anyone. This was beyond an ordinary buffalo, and it has led to the loss of lives, and the community decided to liberate themselves, so, it is more a liberation and freedom celebration.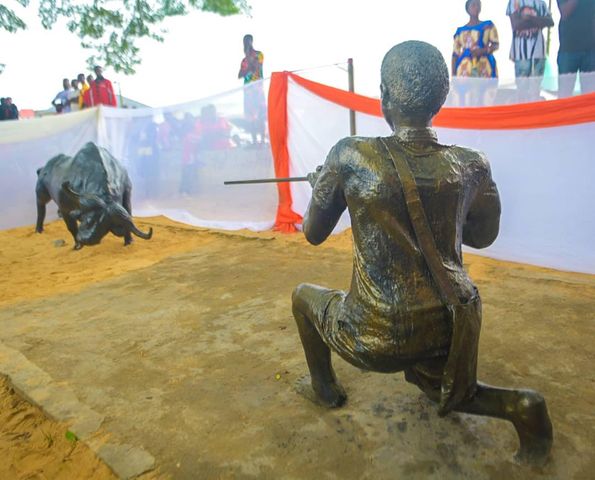 Odi community and indeed, all Kolokuma/Opokuma sons and daughters have kept faith with the Odi Ogori Ba Uge. I like to thank all of you who gathered here to welcome us, and to have continued this age long festival that predates all of us here.
For us as a Government, we will continue to support festivals of this kind across the State. I like to also thank the organisers of this year's festival, the Elite Club of Odi."
…Senator Douye Diri, Governor of Bayelsa State speaking at the official opening ceremony of the Odi Ogori Ba Uge annual festival in Odi, Kolokuma/Opokuma Local Government Area.