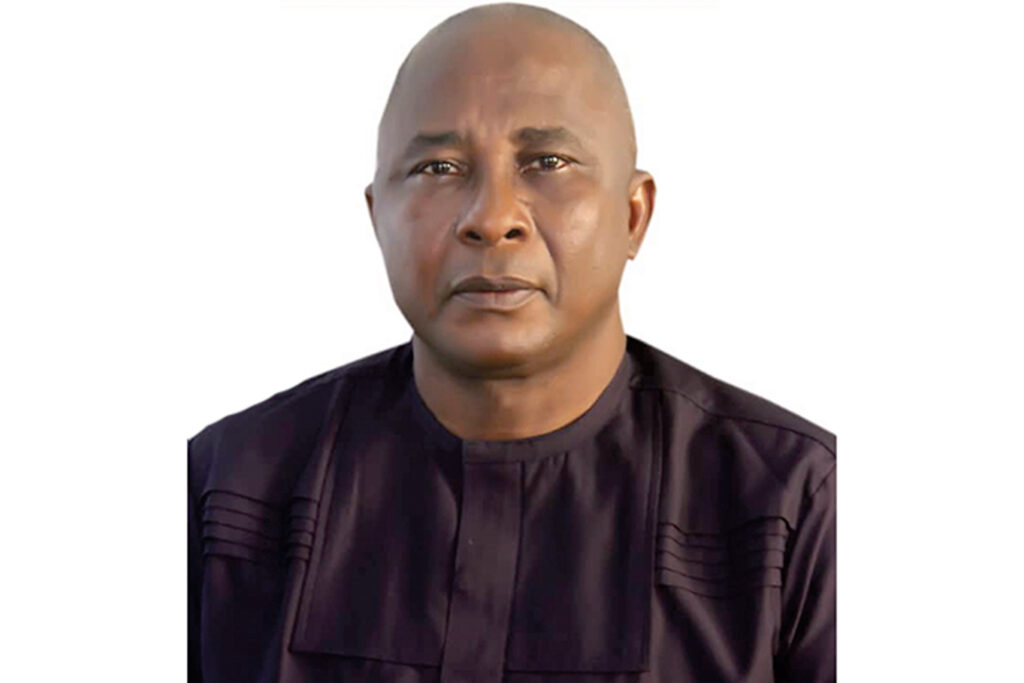 AYIBA DUBA began his media career as a student journalist at the Uniport Mirror between 1989 and 1990. Before long, he became more ambitious and started writing for The Tide group of newspapers. At that time, Braeyi Ekiye, editor of the weekend edition, would give the young reporter space to sit and write on the spur of the moment.
Ayiba would gladly perch on the edge of a seat in Ekiye's office, pull the sheet of paper towards him, and get lost to his immediate surroundings for a short spell. He would resurface from the trance of scripting, and hand over a few pages filled with his scrawl. The next Sunday, he saw his name in print. That was how Ayiba Duba got to know that he could do it. He could write. He could be a journalist. "Little did I know that one day I would be at The Guardian," says Duba.
The journey to that respectable tabloid was spectacular. Sometimes when he looks back, Ayiba counts it as God's will that he should be there to meet true professionals within a very short time. Today he is proud to say that Debo Adesina was his editor, and Fred Ohwahwa was his immediate boss. "That was where I met Ima Niboro, Ibiba Don-Pedro, and Jahman Anikulapo," he says. "You will agree with me that these are journalists worth their pens."
When Ayiba Duba returned from youth service, politics found him ready and willing. At age twenty-three, he was appointed into a sensitive position at a time when the party structures for the National Republic Convention, NRC, and the Social Democratic Party, SDP, were firmly in place.
He was appointed into a special caretaker committee, serving for the better part of eight months. With the little he had saved from his honorarium, he went into business, any decent venture that could draw a profit margin and bring food to the table. He became a contractor of sorts, but he wasn't doing as well as he expected. He wondered what else to do with his time and resources.
Then he got a call from Akpofure Oduaran, his one-time lecturer who had since taken him as a friend. Before he branched off into banking, Oduaran was editor of a new Lagos-based paper called The Mail, and he was on the look-out for good writers and journalists. "Oduaran invited me to Lagos, so I went. He calls me Man Dubai. You used to write well, he said to me. It's your first love. So why don't you go into journalism?"
After all, Dubai's good friend and class mate, Stepp Offi, had gone beyond the team at Uniport Mirror to make a mark in a national news magazine. Stepp was with TELL, and this came as an encouragement. Another good friend, Dafe Onojovwo, was chairman editorial board of Punch at the time.
Man Dubai was to join the Punch. He had already been interviewed. But the paper ran into trouble with the Abacha junta, and was summarily proscribed. The management came up with a broadsheet to fill in the gap, but it didn't hold much attraction. Duba was to write a tribute to Bob Marley as his opening gambit, but he felt compelled to move over to The Guardian.
His last assignment with the press, according to the records, was when he served as General Manager of the Bayelsa State Newspaper Corporation, publishers of New Waves. But long before that, Ayiba Duba made appreciable marks as a politician. He was a one-time Majority Leader of the Bayelsa State House of Assembly between 1999 and 2003. "I told my people I was going to stay for only one term," he recalls, "and that's what I did. I didn't go back even when I could have done so."
If he had another chance to return to the House, would he take it, and if so why? What did he forget to do? What would he set right? Duba says these are familiar questions. His response is embodied in another question that seems to suggest that Duba has his nose in the air.
"While I try not to indict anybody, I am led to ask. Are they still legislating anymore? Is the Bayelsa State House of Assembly still making laws? After the time I left, it's been a bit hazy. Are they really making laws anymore? Ask Bayelsans what they think of our set. There was really no other set like ours.
"The Assembly I served, yes, was the best. When you assess the six-year period of Alamieyeseigha's government, check the first four years and see for yourself. Our allocation was barely seven hundred million naira then. There wasn't much money, yet things were happening.
"The Assembly was alert and alive to its responsibilities. Bayelsans looked up to the Assembly. When we were in session, Bayelsans awaited our resolutions with great anticipation. Communities brought their matters to be resolved by the Assembly, believing that people will handle these issues with clarity of mind and purpose and without bias."
Ayiba Duba believes that the bane of politics in Nigeria today is deliberate distraction from the opposition. The same, he says, holds true for the state government as it does for the federal government. "That's one problem we have with governance in this country. That's the problem with governance in my state, Bayelsa. We distracted Alamieyeseigha. We did our best to distract Goodluck as governor, and Sylva had a full dose of distraction.
"Every one of our Governors had to contend with this. I dare say Dickson also had his own share of distractions. When you spend too much time politicking, what time do you have to attend to development? You tend to lose focus. And that's what they did to President Goodluck Jonathan. If only they had reduced the amount of politics they pushed in his direction, Jonathan would have been able to concentrate and make the best of governance in Nigeria."
Ayiba Duba has no apologies for rooting for the former President in times past. "I am not a biased assessor," he says with finality. "I worked with the former President before. I was Leader of the House when he was Deputy Governor. We still belong to the same party. He's a good man. He has a good heart. I have campaigned for him. I voted for him, and I will still vote for Dr Goodluck Ebele Jonathan if he stands to be voted for."
Born in the early heat of the Nigeria-Biafra civil war on August 17, 1967, in Nedugo-Agbia, Bayelsa State, Ayiba Crowther Duba attended Government Secondary School, Okolobiri, between 1978 and 1983, before proceeding to the Department of English, University of Port Harcourt, where he studied from 1986 to 1990.
He is still close friends with pen and paper, and remains on top of the news. After a memorable tenure in the House, he thought it wise to relocate to his village and watch events of the world unfold from the vantage point of a man who loves the privacy of his home and family in a serene natural setting.
He still takes pride in the fact that his two names, Ayiba Duba, mean one thing. God is great, and God has been doing great things in the life of this son of Bayelsa. A few months ago, Governor Douye Diri of Bayelsa State called upon Ayiba Duba to serve as Commissioner for Information, Orientation & Strategy in his miracle government. Duba has since occupied that exalted seat, and means to leave a mark in his new assignment.