… urges Nembe-Brass road contractor to speed up sand filling
Bayelsa State Governor, Senator Douye Diri today inspected the ongoing Nembe-Brass road project.
Speaking to newsmen, the Governor expressed his displeasure, saying, that, he is not comfortable with the level of sand filing done on the road so far.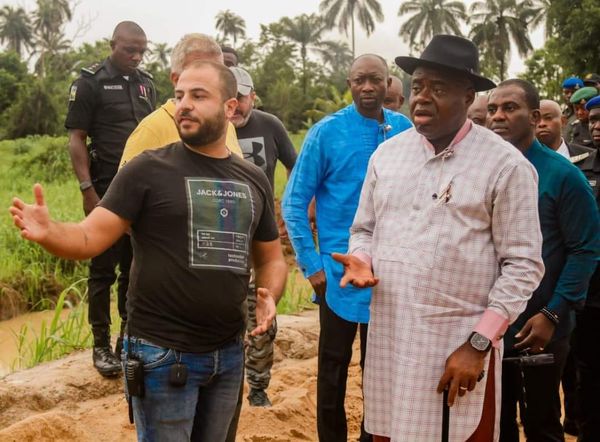 The Governor urged the contractor to speed up the sand filling job and challenged them not to disappoint the Government.
"I am not very comfortable with the level of sand filing you have so far achieved. We have a timeline for the completion of this work and I don't want anybody to ever think that we are playing politics with this road.
And we know why we have awarded this Nembe-Brass road , because we know the importance of this road leading to Brass and I don't want you as contractors to disappoint the Government. And that is why I am here today to make the point that this road means a lot to us.
However, I will still give you some benefits of the doubts and hope that what you are telling me is true and that your sand filing will now go on, at a faster rate than what we have seen now," Governor Diri stated.
At the Onuegbum-Otuoke road, the governor charged the contractor to complete the project on schedule.