The Commissioner for Information, Orientation and Strategy, Hon Ayiba Duba noted that the essence of the monthly transparency briefing is to promote accountability and ensure citizens are adequately informed about government spendings
The commissioner who stated this at the Ministry of Finance, Treasury Building Onopa Yenagoa, expressed government's commitment to always be transparent in terms of development and most especially with facts and figures for the understanding of everyone in the state
He therefore urged all to work together with the prosperity government for the development of the state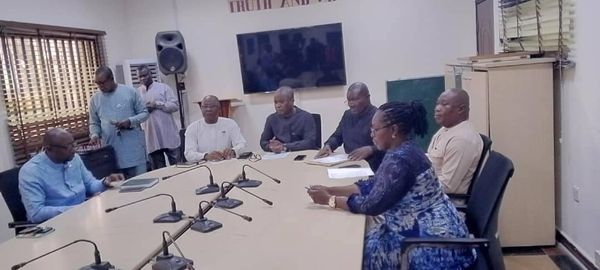 While presenting the budget for the months of February and March 2023, the Commissioner for Finance, Hon. Maxwell Ebibai stated that the total received for February, less FAAC deductions stood at N22.472b and total recurrent expenditure was N21.292b, with a closing balance of N9.863b for February, due to the balance brought forward from January.
In March, the State has a negative balance of N5.975b, which was boosted by the balance brought forward from February, with a closing balance of N3.887b.
The Commissioner noted that a billion naira was set aside for the payment of gratuity in February, due to available funds. Adding that the initial generated revenue for February was N3.190b due to payment of Payee remitted in bulk by the Federal Govt. "It was payee which was supposed to be remitted by the Federal Govt over the months, came in bulk. Payee is an item for the Board of Internal Revenue. This made the State IGR N3.190b in February," he added.