Bayelsa State Government and construction giants, Julius Berger, have assured that there was no cause for concern over a crack on a portion of the Berger flyover in Yenagoa, the state capital.
The flyover was constructed about 10 years ago during Senator Seriake Dickson administration.
This followed concerns raised on the social media that the flyover had become a threat to motorists.
Governor Douye Diri, who went on a first-hand inspection of the flyover on Thursday morning, directed the Commissioner for Works and Infrastructure, Surv. Moses Teibowei, to immediately fix the crack.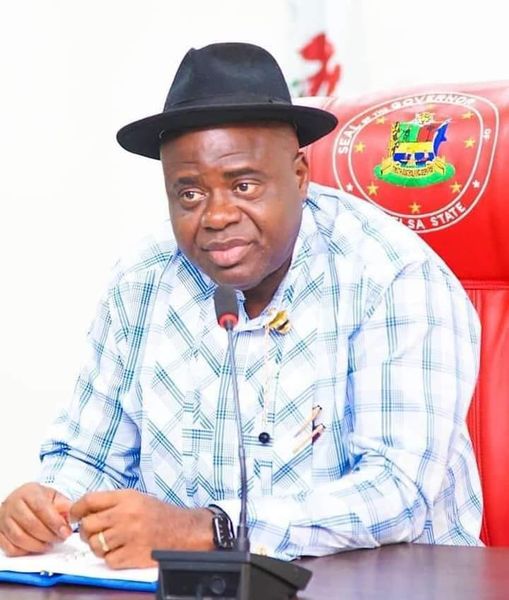 Mr. Teibowei, however, allayed any fears during a visit alongside engineers from the ministry, Julius Berger as well as technical committee members of the state chapter of the Council for the Regulation of Engineering in Nigeria (COREN) led by the chairman, Engr. Raymond Awana.
Teibowei said there was no structural defect on the flyover and that the crack posed no threat to motorists.
He said the government would engage the construction firm to fix it in order to clear any doubts.
"The crack does not pose any threat to lives or motorists. The construction company has said so. But government would engage it to rectify this small area that has caused the concern," he said.
Speaking on behalf of Julius Berger, the Bayelsa Site Manager, Engr.Benjamin Chugbo, explained that the opening was due to "a minor settlement" and that it had been there for more than a year.
He said: "This is only a lateral opening that poses no threat. The bridge was constructed about 10 years ago and this will be the first maintenance on it."
The state COREN technical committee chairman, Engr. Raymond Awana, also stated that they had inspected the flyover and maintained that there was no defect.
He said the "settlement" did not affect the structure as it was normal for such openings to occur due to the nature of the terrain of the state and the Niger Delta.
"The settlement is not on the flyover itself but before it. You know this is not a rocky terrain. So there must be settlement when you build or construct any structure. This is what has happened here and it can be remedied. This does not pose any threat to motorists," Awana said.