… charges them on peaceful conduct, calls in other youths
… as he endorses CONFAB
"I want to appreciate you for your show of solidarity with the Government of the day and for appreciating what the Government is doing in your Local Government Area.
That is the only way for us to grow, as youths from Southern Ijaw. That is one Local Government that has been the golden egg of this country. But again, it is one Local Government that has suffered over the years. The road in question is a road that has been in the planning for 60 years. And today, we see action continuing from where the immediate past administration stopped and we are happy also as a Government that we are been appreciated by those who have the primary usage of that road. It's not only for Southern Ijaw indigenes alone but for all of us from Bayelsa State. So, we urge you to continue in this peaceful manner and also ensure that other youths who are not here are also called-in because we need to move in unity I believe you are in the right direction by taking action that will galvanise appreciation and support for your Government.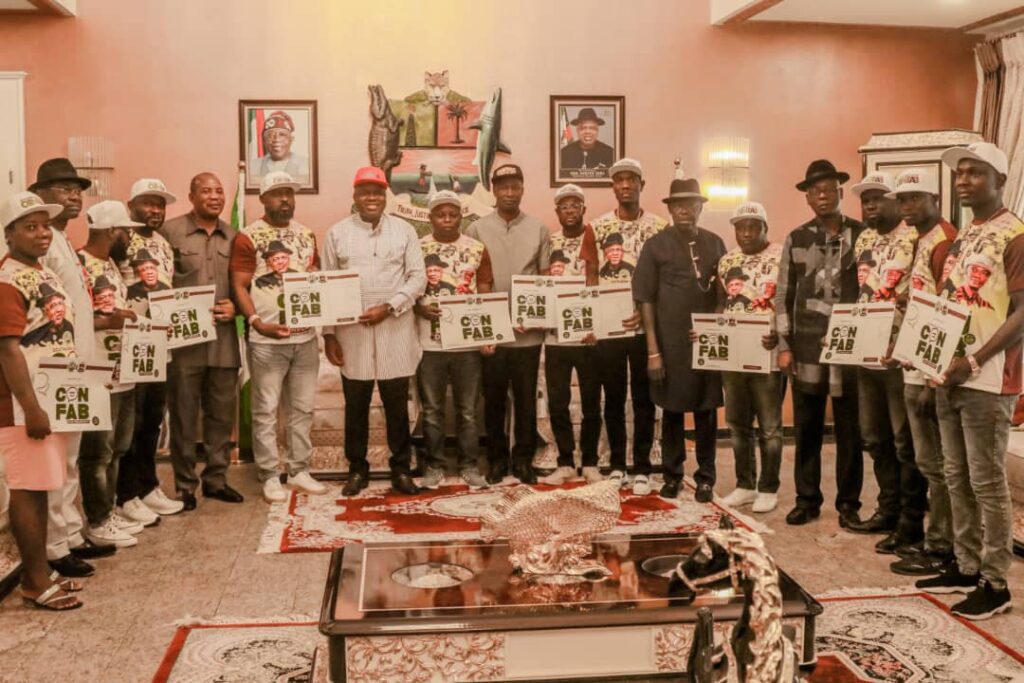 So, you have the endorsement of your Government. Be peaceful in your conduct and be very steadfast in what you believe in. There are a lot of political gimmicks. But facts are sacred. When you go and walk on that road, people will see it and that's the fact."
~His Excellency, Senator Douye Diri, Governor of Bayelsa State speaking when Southern Ijaw youths CONFAB team led by Comr. Robert Igali, visited him, in Government House,Yenagoa.