… as Diri thanks him for commitment to commencement of project
Bayelsa State Government commences construction of the age long Nembe-Brass road.
The job awarded to Setraco Nigeria was flagged-off by Minister of Works and Housing, Mr. Babatunde Raji Fashola, was represented by the Director, Highways, South South in the ministry, Engr. Godwin Eke in the presence of key traditional rulers from the two Local Government Areas.
"We expressed belief that this road is as important as any other Senatorial roads in the State. As work is currently going on in Sagbama/Ekeremor road and Yenagoa/Oporoma road, the Nembe/Brass road is also significant.
Let me most specially thank the Minister for his commitment to the commencement of this project. We highlighted the steps initiated by our government to have another tax relief scheme with Agip but all efforts were frustrated by the company.
As a government, we have to serve the people by leaving behind legacy project such as the Nembe-Brass road. The road started decades back.
The economy may be experiencing a downturn, our government will not stop, with the necessary resources available this project will see the light of day.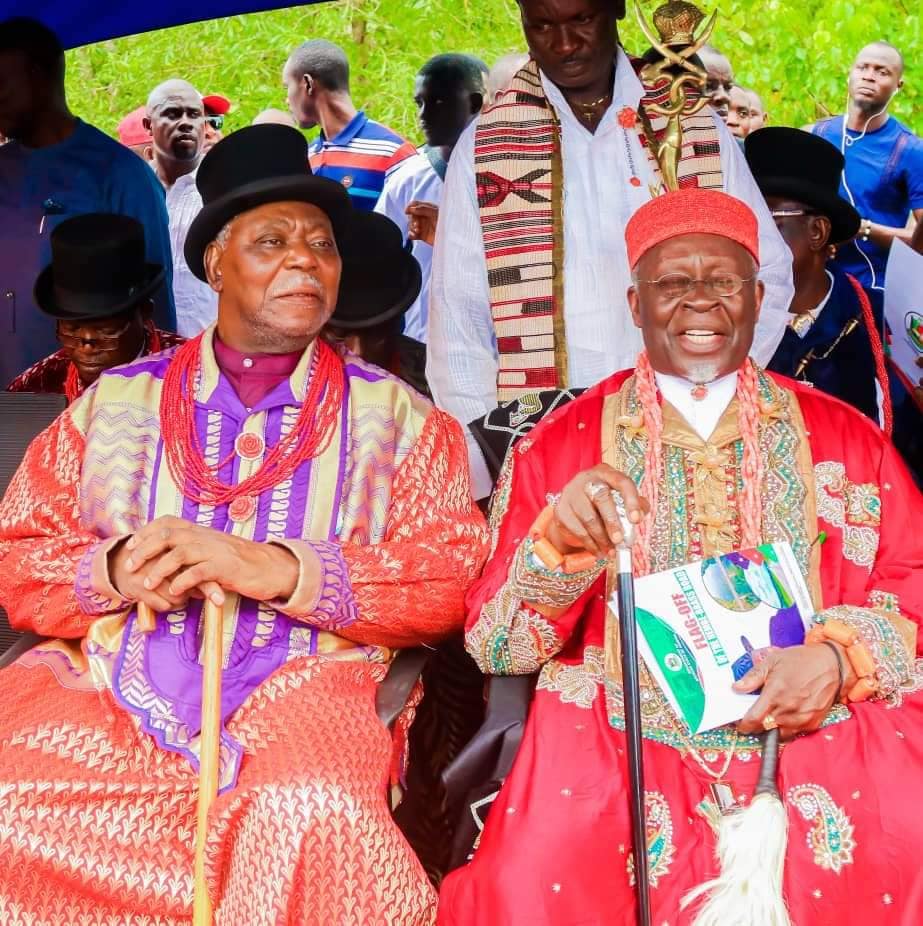 Let me express my gratitude to the royal fathers who have come personally to show their commitment to this age long project. As a people, you must show that example in the development of your State.
Let me called on the youths and other stakeholders to take this project as their own and protect it. The economic advantage of this road cannot be overemphasized, looking at incidents of kidnapping and sea piracy, the security risks, this road must be completed in record time. Let me call on all the multinational companies to join hands with our government in seeing to the completion of the project."
In attendance were, the Minister for Works and Housing, His Excellency, Babatunde Raji Fashola, represented by Engr. Godwin C. Eke, Director of Highways (South South) Royal Majesties of Nembe-Brass Clans, the Speaker of the Bayelsa State House of Assembly, Rt.Hon.Abraham Ingobere and other lawmakers, State Executive Council members and other top government functionaries.