The people and victims of the Bulou-Orua fire incident can now heave a sigh of relief as the Bayelsa State Government on Wednesday presented items worth millions of naira to those directly and indirectly impacted.
This is coming less than a month after Governor Douye Diri, personally visited the site of the fire incident to sympathize with the victims and to access the level of damage caused by the inferno.
It would be recalled that Governor Diri, during his visit promised to direct the Bayelsa State Emergency Management Agency BYSEMA to reach out to the victims in order to ease their pains.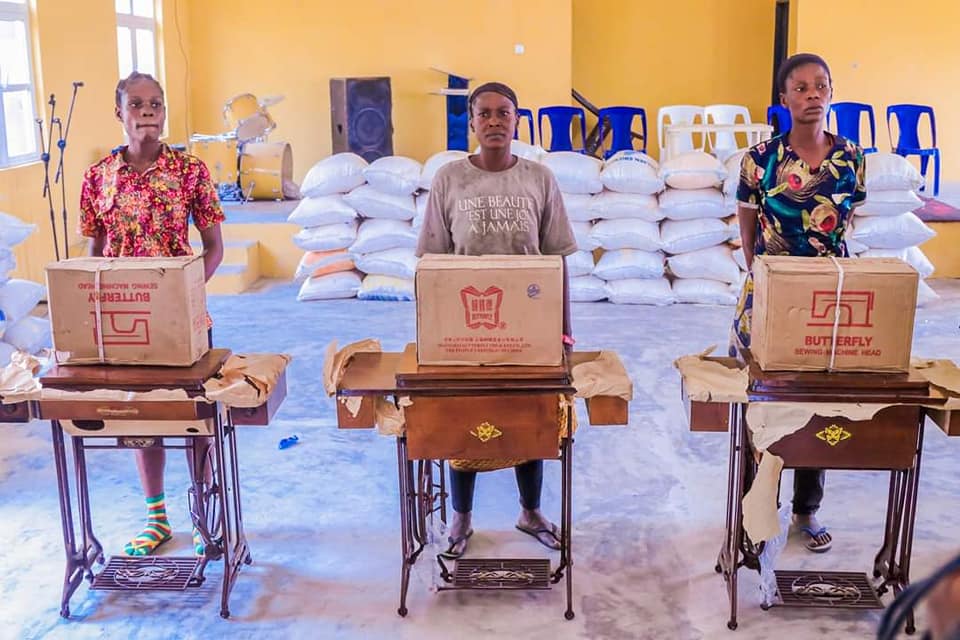 Chairman of BYSEMA Mr. Walaman Igrubia, who led the team to Bulou-Orua community in Sagbama Local Government Area, presented one hundred bags of Rice and Beans, thirty bags of Garri, twenty 50 liters of Palm oil, one hundred bags of Salt and Sugar and fifty cartons of beverages. Other items were three Sewing machines, two Power Generating sets, five Grinding machines and forty bundles of roofing sheets.
Mr. Igrubia, stated that BYSEMA was directed by the governor of the state to handover the relieve items to the victims to alleviate their plight, which according to him, sixty percent to the direct victims while those impacted indirectly forty percent of the items.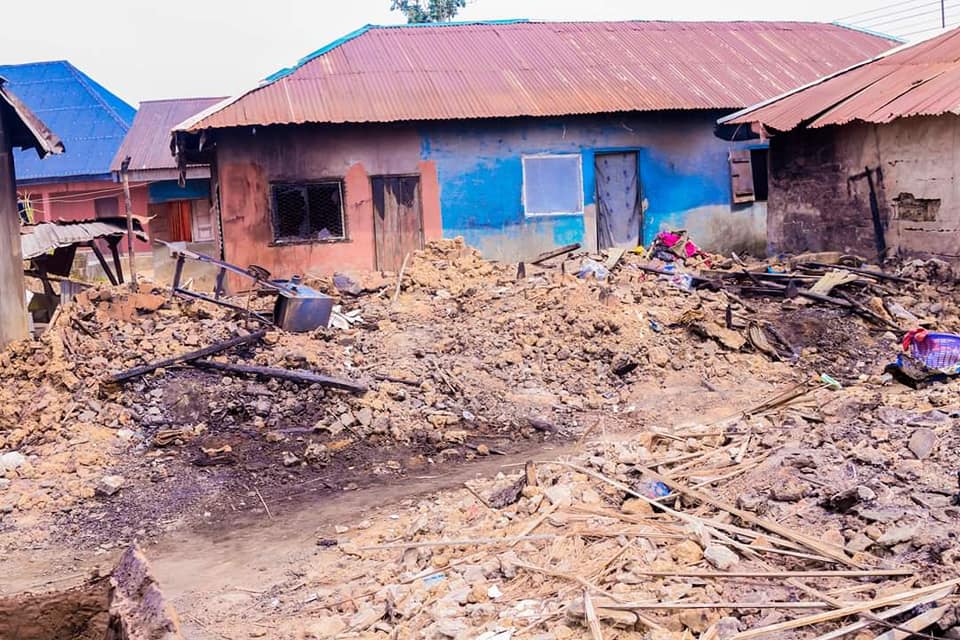 The BYSEMA Board Chairman, said after careful assessment of the damages caused by the inferno, the Board discovered that the victims needed food items to restore their livelihood and a temporary makeshift for their shelter.
While expressing the hope that more will still be done considering the plea made by the community, he said the governor would be briefed for further directives to be followed. Receiving the relive items on behalf of the people and victims of the incident, the Community Development Committee Chairman, Mr. Mesambe Austin, thanked Governor Diri, for making good his promise by releasing funds used for the purchase of the goods.
Mr. Austin, expressed satisfaction at the number of items given to them, stating that they would go a long way to ameliorate their sufferings and as well ensure judicious spread of the items.
Speaking to Journalists after receiving their items, some of the victims Mr. Freedom Kirikariye, whose house got burnt and Mr. Lucky Ovie, who suffered some degree of injuries after rescuing others, prayed for God's divine provisions for the governor to succeed in office.
While thanking BYSEMA for the firm and mature manner in coordinating the presentation of the items, they both thanked God for sparing their lives from the fire disaster.By Kingsley Abidde