… thanks Bayelsans, Service Chiefs for cooperation
Bayelsa State Governor, Senator Douye Diri says the crime level in the State has reduced drastically following new measures put in place by the security agencies.
The Governor disclosed this at the 18th Security Council meeting held at the Andrew Owei Azazi conference hall in Government House, Yenagoa.
The Governor stated that the reduction of crime and criminality in the State this month is a result of the cooperation between Bayelsans and the security agencies.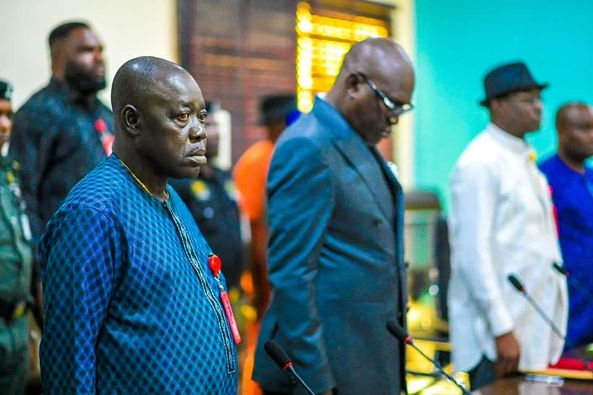 He thanked the people of the State for their support for the security agencies and urged the Service Commanders to continue in this fashion to reduce crime and criminality to near zero levels.
"I urge you to continue in this fashion and I know that by the time we receive this monthly report from various security services, by next month when we meet, it will be better than today's report.