Gov. Diri Receives Igali In Govt.House
… says Bayelsa now on world sports map
… State govt ready to support growth of sports
Bayelsa State Governor, Senator Douye Diri today received the Honourable Commissioner for Youths and Sports, Hon. Daniel Igali on his election into the United World Wrestling Bureau recently in Belgrade, Serbia.
The governor received Igali in his office in Government House, Yenagoa.
Governor Diri who expressed delight at Igali's election into the wrestling world's decision body said Bayelsa State is now on the map of sports around the world.
According to him, the State is doing well in sports generally citing that Bayelsa is going places with sports and pledged to support the growth of sports to get budding talents in the creeks, rural and urban communities.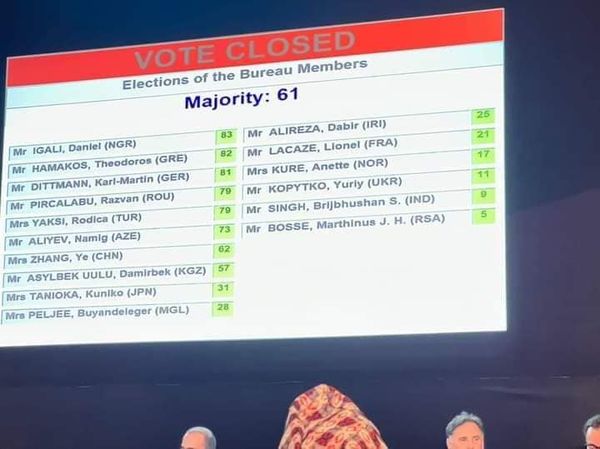 "I am so elated having listened to our brother and I am sure it is the same way everyone on this table is elated and happy with him and with our State. How else can we project the image of this State, both within Nigeria in Africa and the world?
On behalf of your grateful State, on behalf of the government and the people of Bayelsa, we are saying thank you also to you for making us proud.
Today, our State is on the map of sports in this country and beyond. Our State is doing very well, Bayelsa is going places in sports, and let our young men take advantage of this.
Your State Government is ready to support and encourage you."