Bayelsa State Governor, Senator Douye Diri, has rewarded seven children with scholarship for their selfless service to the military task force in the Niger Delta during the severe 2022 flooding in the state.
The children are resident in Igbogene, the community where the Joint Task Force (JTF) base is located.
Speaking during the end-of-year event of the JTF code-named 'Operation Delta Safe' in Yenagoa, the governor hailed the efforts of the children during such a difficult moment when the state was apparently at war with nature and needed every available help.
A statement by his Chief Press Secretary, Mr. Daniel Alabrah, quoted the Bayelsa helmsman as commending the children for displaying the true Bayelsa spirit of being a brother's keeper and called on others to emulate them.
He said it was heart-warming that the lads were part of the success story of the management of the flood, saying the scholarship was a reward for hard work.
Governor Diri lauded the task force for its role in the prevailing peace and security in the state and commended the security agencies for their synergy and cooperation.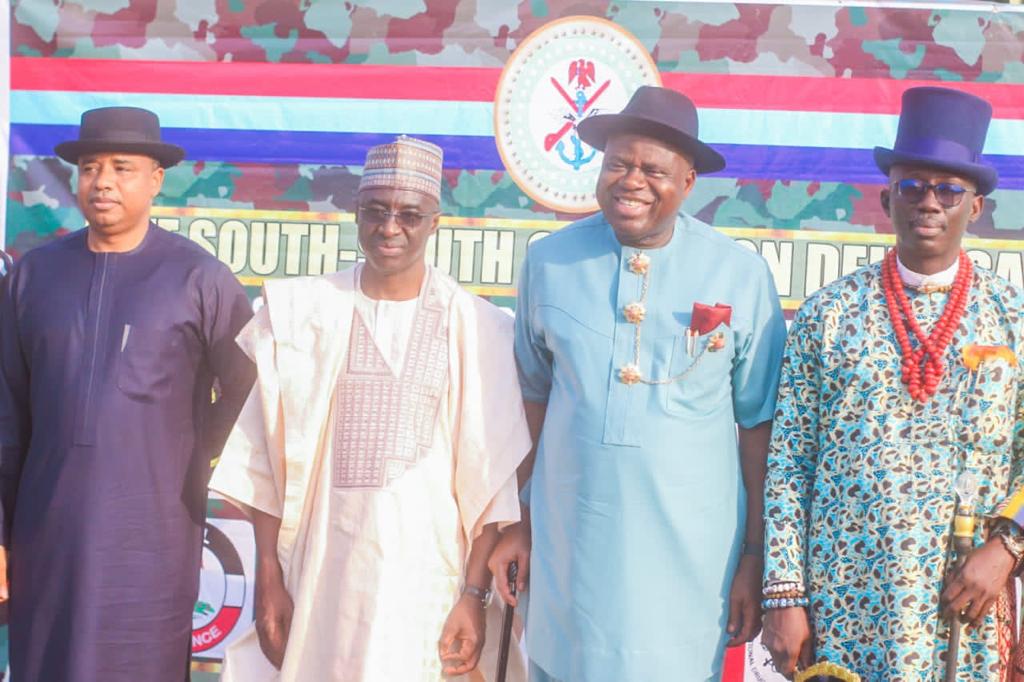 He also noted with delight that the synergy between the state government and the security agencies has contributed greatly to making Bayelsa one of the most peaceful and secured states in the country.
He pledged the continuous support of the state government to the JTF and other federal agencies and urged them to continue to work hard for the unity and development of Nigeria.
The state's helmsman advised the military to remain apolitical, especially as the next general election gets closer, saying such stance will promote democracy and development.
He said: "For the children that have been part of the success story of the management of the flood, I want everyone to know that there is reward for hard work.
"Those in primary school will have the scholarship until they are through with secondary school while those in secondary school will have the scholarship up to university."
Earlier, Commander of the Operation Delta Safe (OPDS), Rear Admiral Aminu Hassan, said the event was conceived to appreciate God for the success achieved by the force in the outgoing year and provide an opportunity for the officers to relax with other members of the larger society.
He said the task force was fulfilling its mandate to protect oil and gas infrastructure of the country and lauded the state government for its support.
Rear Admiral Hassan expressed appreciation to the seven children in the host community, who he said supported the force greatly during the flood.
He said as a way of rewarding them, the JTF will provide medical attention to them and sign surety where necessary in addition to the cash reward presented to them.
Beneficiaries of the governor's scholarship are Adamson Augustin, Desmond Steven, Favour James, Godwin Gideon, Glory Felix, Anita Felix and Alade Prince.