……approves construction of hostels, walkways in camp
"First, rather than always receiving reports of how you are fairing, I decided to come and see things for myself, and I believe that this is one of the best camps, if not the best, in Nigeria.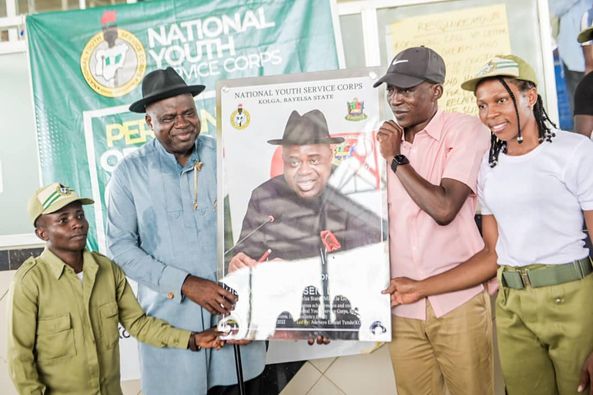 This camp was built by the immediate past administration headed by Senator Henry Seriake Dickson, and the camp was not functioning before we assumed office, and that is why upon assumption of office, we made every effort, financial and otherwise to ensure that this camp became functional.
We will continue to ensure that your welfare is paramount. On this note, I hereby direct the honourable Commissioner for Works and Infrastructure to undertake the building of two additional hostels, one for the males and the other for the females, and also, walkways to all the hostels and every other building.
On behalf of the government and good people of Bayelsa State, I formally welcome you. Feel free to contribute your quota towards the development of this State and our dear country, Nigeria."
…Senator Douye Diri, Governor of Bayelsa State speaking when he visited Corps Members at the NYSC permanent orientation camp in Kaiama, Kolokuma/Opokuma Local Government Area.