…thanks them for supporting government's policies and programmes
"This is my maiden meeting with the traditional rulers council headed by the king of Ekpetiama as chairman.
I count it a privilege to meet with my fathers, elders and leaders in our various kingdoms. As custodians of our various traditions and culture, you are indeed the chief advisers to the governor in terms of our culture.
I have come to thank you for your support to this administration. You have been very wonderful in your support, and have been up and doing in your various domains.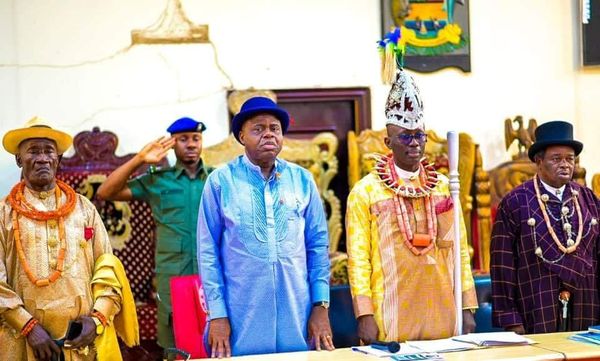 You have done so well in carrying the policies of this government and ensuring that there is peace and stability in your kingdoms, and it is only so, because you have keyed into the mantra of prosperity and our policies on unity, brotherliness, peace and security. I will continue to implore you to lead in this respectable manner that you have led your various kingdoms, and it can only be better for our state."
…Senator Douye Diri, Governor of Bayelsa State speaking in a meeting with the Bayelsa State council of traditional rulers, at the traditional rulers council secretariat in Yenagoa.