… as Works Commissioner briefs on Aguobiri, Oporoma bridges, Glorydrive
Bayelsa State Governor, Senator Douye Diri today inspected some ongoing projects in the State.
The projects inspected were the Yenagoa-Oporoma-Ukubie road, a spur route linking to the Angiama community, the Glory drive road from the Ecumenical centre, and the Bayelsa Transport Terminal at Igbogene.
Commissioner for Works and Infrastructure, ESV, Moses Teibowei, briefed newsmen on the level of work done at the Aguobiri and Oporoma link bridges.
"As somebody who knows construction, for this nature of work, for a bridge to be constructed, mobilization to the site is something very important and critical because of the equipment required. From the last time I visited here to date, I will say I am very much impressed and I strongly believe that now that they have mobilized fully to the site, we would be able to accomplish the bridge projects within the specified time frame.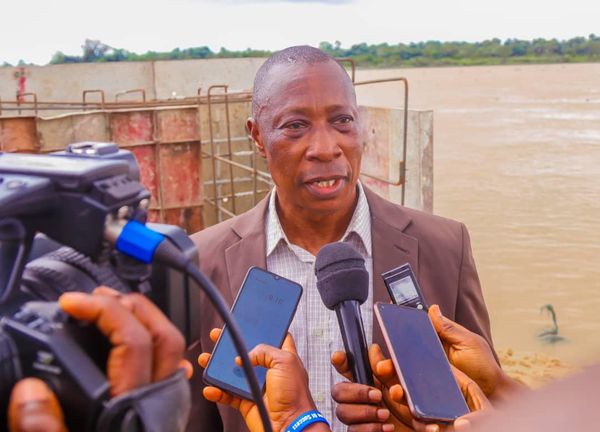 The Aguobiri bridge by the end of September, we will start using it.
For the bridge linking to Oporoma, we give ourselves 2-years to be able to complete it. While that is going on, we also commence work in linking up Oporoma so that when the bridge is through we are sure that we will be able to drive to Oporoma."
To the surprise and excitement of the Governor, he met His Excellency, Ambassador Boladei Igali, at the Angiama-Oporoma bridge construction site.
Ambassador Igali, who is from Southern Ijaw LGA, told the governor that he had come to appreciate the level of job done so far and thanked the governor for prioritizing the project.
Government functionaries who accompanied the Governor on the inspection were the State Chairman of the PDP, Chief Solomon Agwuana, Commissioner for Information, Orientation and Strategy, Hon. Ayiba Duba and other government officials.