… says Bayelsa State peaceful, stable
Former President of Nigeria, Olusegun Obasanjo today graced the 12th Annual Bayelsa State Thanksgiving service at the Ecumenical Centre in Igbogene, Yenagoa.
The Thanksgiving programme was initiated and passed into law by the immediate past Governor of the State and Senator representing Bayelsa West in the National Assembly, Henry Seriake Dickson, in 2012.
The event is held on every 2nd of November.
Obasanjo, in his goodwill message, said the great gift of Bayelsans which cannot be compared to any other States in the country is the peace and security of the State.
According to him, he said peace is priceless and the only thing that can bring stability to any State is security and peace.
"And what do we have here that we should cherish, compare with other parts of the country, other States, you have peace, comparatively, you have greater peace in this State than in many other States in the country.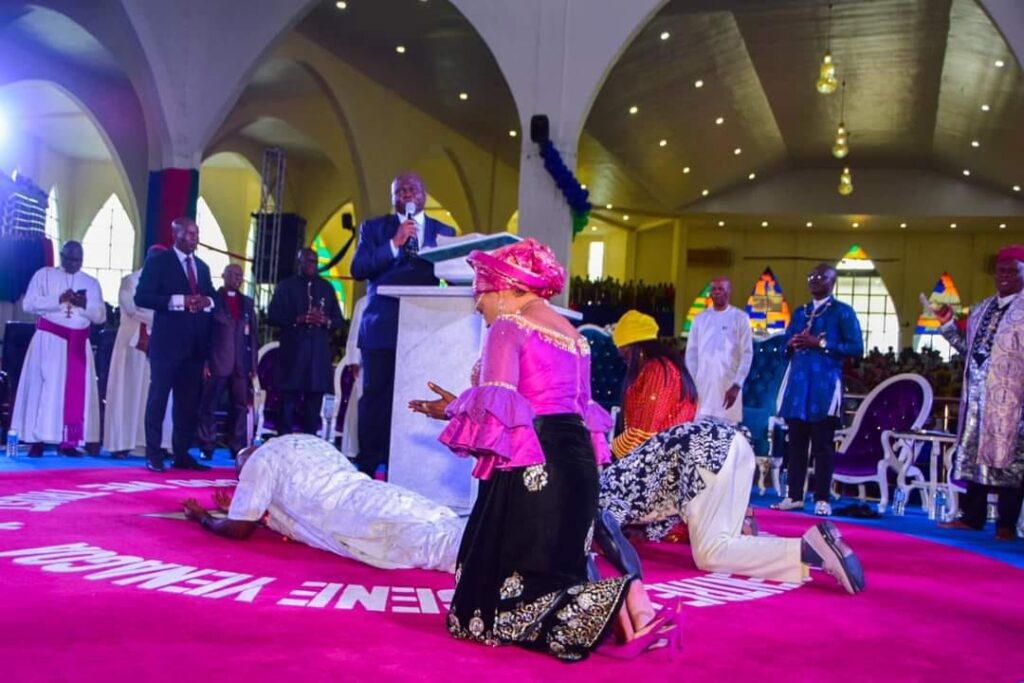 You have security, peace without security is no peace, security without peace is no security. Here, you have peace, you have security and you have stability.
We thank God for what God is doing in Bayelsa State and if what we have happening here is replicated in all other States of Nigeria, then, we will say, we have a good country," Obasanjo said.
Former President Obasanjo also appreciated Senator Dickson for leaving a good legacy for his successor to continue with.
Governor Douye Diri appreciated Chief Obasanjo for his kind words and for identifying with Bayelsa State and also acknowledged the good foundation laid by the immediate past Governor, Senator Dickson.
Guest Speaker and General Overseer of Lord's Chosen Charismatic Renewal Ministries, offered prayers for sustenance of peace and development.