Governor Douye Diri of Bayelsa State has received members of the National Assembly from the State who are with him in solidarity over the ravaging flood.
The Chairman of the Bayelsa caucus in the National Assembly, Hon. Fred Agbedi of the Sagbama/Ekeremor Federal Constituency accompanied by the Senator representing Bayelsa Central, Senator Moses Cleopas, said they had to return from Abuja, to join the governor in his stride of providing succour to victims of the flood.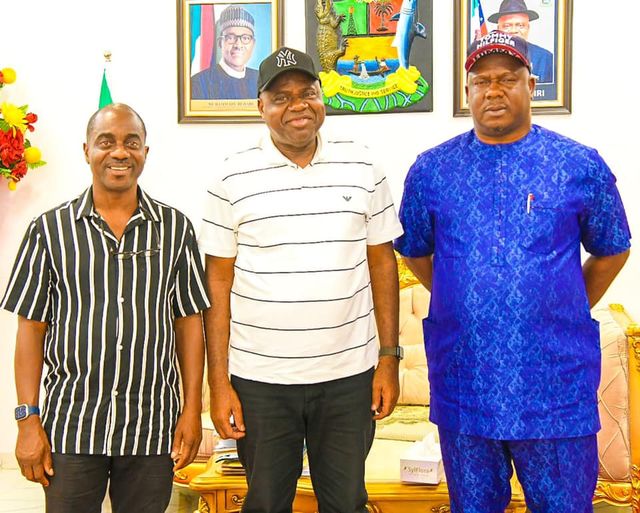 "The FG should immediately declare this flood an emergency. The government at the centre needs to come to give support to Bayelsa. This is monumental.
We had to find a way to come back despite that the East-West road has cut off. Good news that our airport is not flooded. Now, we are here with you, we will also go round with you to encourage our people. We are also reaching out to our constituents. Bayelsans are happy that they have a governor who has stood by them even at this time. We call on the people to continue to support this administration", Chief Agbedi said.
Senator Moses Cleopas said all members of the National Assembly from the State irrespective of political party affiliation have spoken in one voice to condone with their government over this flood.
Governor Diri, thanked the federal lawmakers for their solidarity and support insisting that this flood does not know "who is APC or PDP but Bayelsans who have been affected."