… charges committee to take the fight to families, communities
…says Govt. Policies and programs are youth-friendly
… directs Land's Commissioner to allocate land to NDLEA for facility
"For us to win this war against drug abuse, we must involve families. Therefore, parents need to be involved, our communities must be involved, and parents must look at what their children are doing. Therefore, our commitment to drug abuse will have to look at how they can take this war to various families and communities.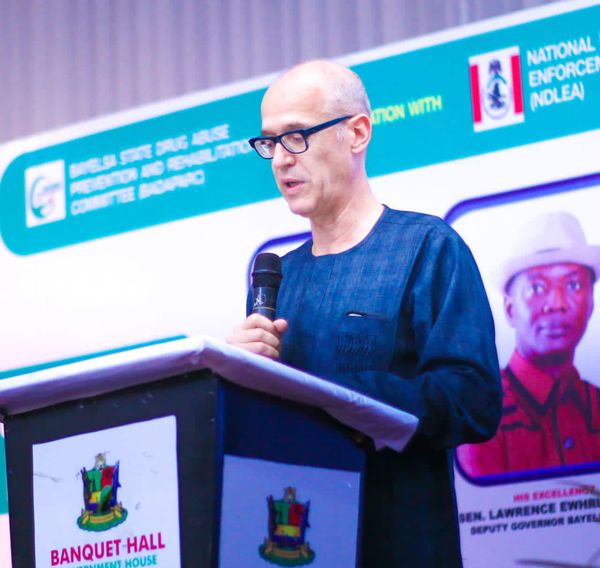 We do skills acquisition and give out starter packs, it's towards our young people, you have the Governor's Cup competition across the whole State, which is the largest in the whole of Nigeria, is for our young people, all to occupy their minds so that they will be out of this other temptation.
I like to address one or two of the requests made by NDLEA representatives, one has to do with land. We are very happy that you want to establish here in Bayelsa State.
The Honourable Commissioner for Lands and Housing is hereby directed to look for suitable land for the NDLEA and with all the protocols, waivers and certificate of occupancy brought for my approval. "
~Senator Douye Diri, Governor of Bayelsa State, speaking during the World Anti Drug Day Symposium at the DSP Alamieyeseigha Banquet Hall, Onopa, Yenagoa.