The Bayelsa State Government commends the Management of Brass Fertiliser and Petrochemical Company Ltd for being alive to her corporate social responsibilities in the State.
The Chairman of the State Task Force for the 2022 Flood Management Committee, Mr. Iselema Gbaranbiri made the commendation while receiving relief materials from the management of BFPC Ltd in Yenagoa.
Mr. Gbaranbiri who is also the Commissioner for Environment noted that over the years, BFPC Ltd has never lagged behind in helping during emergency situations in the State, implored other organisations to emulate the gesture.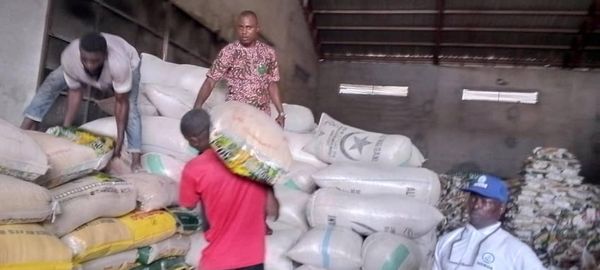 The Commissioner added that the relief materials are shared to amelioration conditions of flood victims in the State.
Earlier, the Community and Government Relations Manager of BFPC Ltd, Mr. Samuel Okolo said that it is BFPC's style to be part of the problems of its host community, therefore they find it germane to contribute to the 2022 flood management process of the State government.
He pointed out that a total of 100 bgs of Beans, 100 Bags of Rice, 100 bags of Gari and other none consumables were the items donated to the Committee.
The CGRs Manager used the occasion to thank the State government for the timely intervention process through the Taskforce and promised to collaborate with Government in times of need.