Bayelsa State Governor, Senator Douye Diri, has urged the Nigerian Navy to collaborate with the state government to enhance security on its waterways, curb oil theft and other criminal activities.
Senator Diri stated this when participants of Course 7 of the Naval War College led by the Commandant, Rear Admiral Saheed Akinwande, paid him a courtesy visit in Government House, Yenagoa.
Commending the federal government on efforts to check the menace of oil theft, Senator Diri stressed the need to ensure zero tolerance for such activities, which he noted had adversely affected the state, the nation's economy as well as the environment.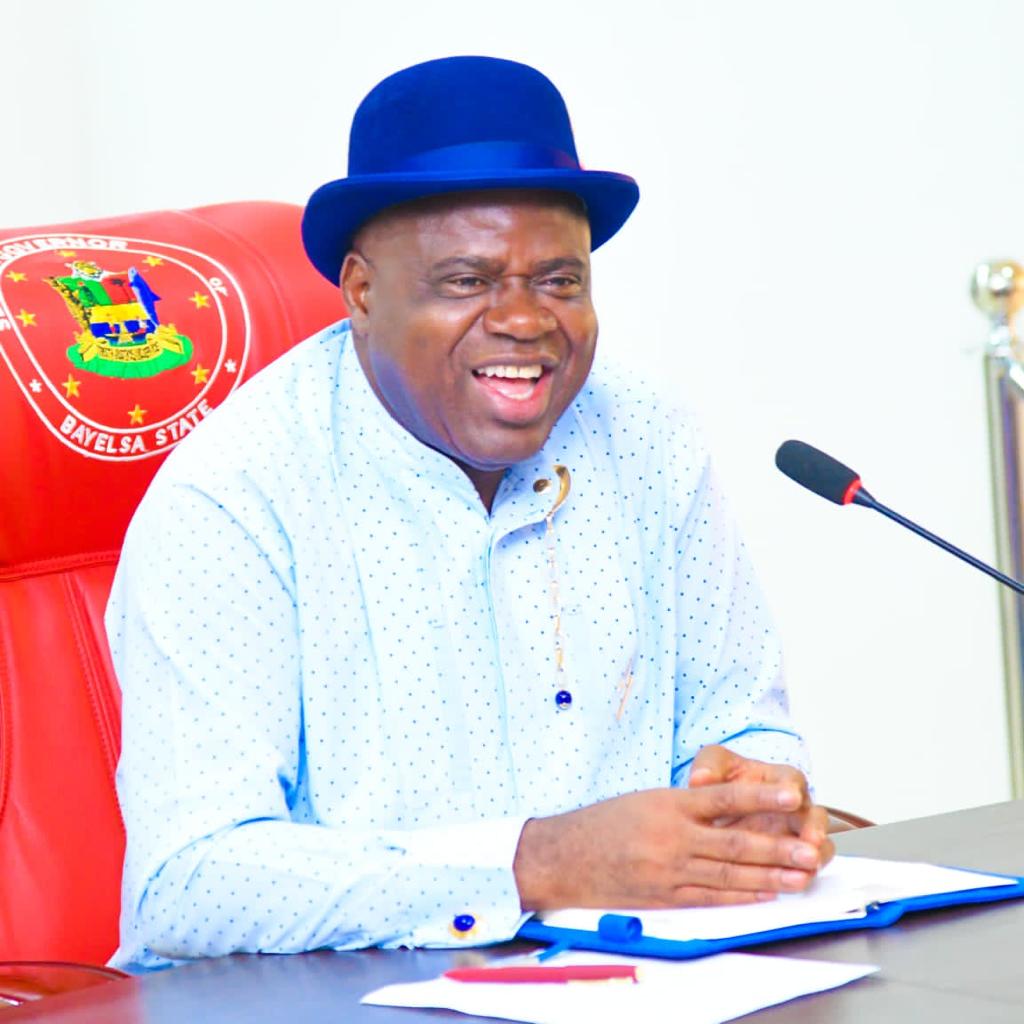 "The Navy and other military bodies are also part of this course. Your theme, which is quite apt, is about inland water security, the blue economy and our potential in Bayelsa.
"I commend the federal government because the various bunkering points have been greatly reduced. While I appreciate the federal government and the Navy for their unrelenting efforts, it is not yet uhuru. We still have pockets of bunkering.
"So we need to totally stop bunkering in Bayelsa for reasons that are not far-fetched. It affects our state and the national economy. Our environment is being polluted by oil producing companies and through oil bunkering activities. Our health is also endangered."
Diri equally spoke on the need to tap the economic potential that abound in the state's maritime domain to create wealth and boost socio-economic activities that would be mutually beneficial to the state and the country.
According to the governor, "the wealth of this country is in our maritime environment, which is not yet tapped. I think we need this collaboration between our state, the Navy and and other maritime agencies like the Nigeria Maritime Administration and Safety Agency (NIMASA) so that we can harness the thousands and millions of dollars that are untapped in our maritime domain."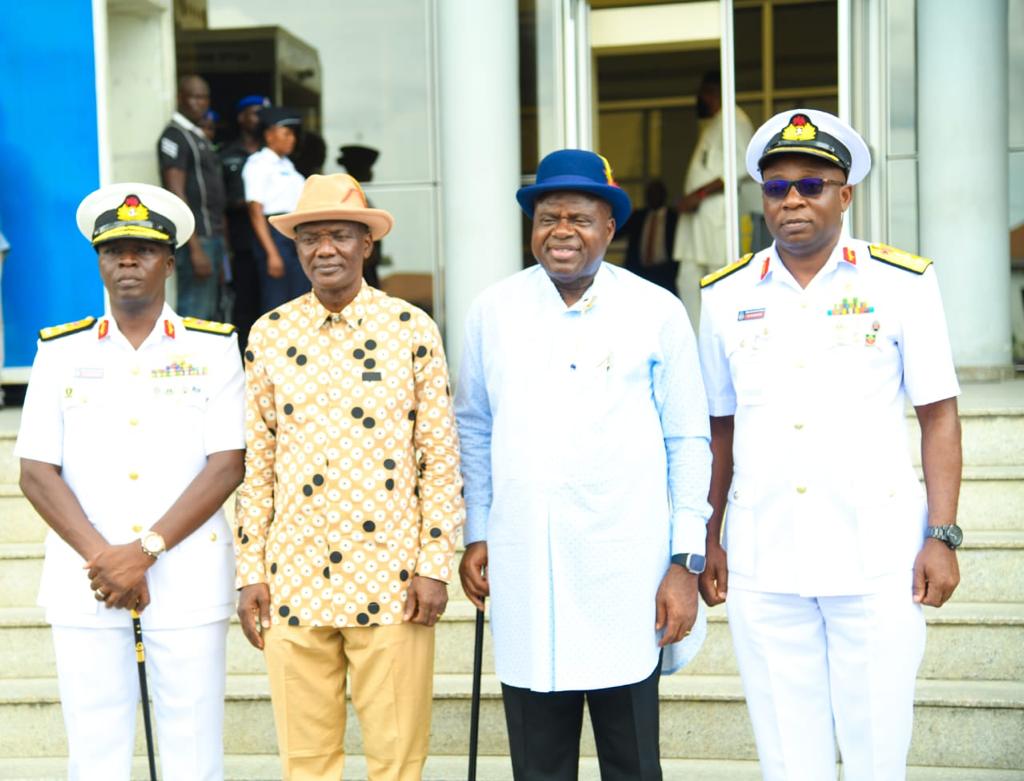 While appreciating the Chief of Naval Staff, Vice Admiral Awwal Gambo, for choosing Bayelsa to conduct the four-day study tour, he said the state was predominantly maritime and seeks to invest in areas such as acquaculture and boat building.
Earlier in his remarks, Commandant of the Naval War College, Rear Admiral Saheed Akinwande, said the theme of this year's environmental study tour was "Inland Waterways Security, Socio-economic Development: Bayelsa State in Perspective."
Rear Admiral Akinwande said participants are expected to proffer strategies to enhance security within the inland waterways and contribute to the socio-economic development of Bayelsa and Nigeria.
He added that the federal government was exploring various options to diversify the national economy, one of which is the blue economy initiative.
"The model seeks sustainable exploitation of enormous resources in our nation's maritime environment. The blue economy is valued at 1.5 trillion US dollars."
He said there are 23 participants, including one from Cameroon, and part of the tour was to visit selected state government and military establishments.