… as 187 senior workers write promotion examination today
… work hard to merit promotion – Singabele tells civil servants
As part of measures to achieve effective service delivery in the Bayelsa State Civil Service, "Level 14 officers and above due for promotion to the next cadre have written their promotion examination in Yenagoa, the Bayelsa State capital.
Officers in this cadre are those that are Chiefs, Assistant Directors and Deputy Directors aspiring to move to the next level.
A total of 187 senior Civil Servants took part in the examination, which was supervised by Dr. Peter Singabele, Chairman of Bayelsa State Civil Service Commission.
Speaking to newsmen after the examination, Dr. Singabele appreciated Governor Diri for the approval of the annual promotion exercise in the Civil Service, citing that promotion is no longer, "I am due, you must work to merit promotion.
"This is actually a routine exercise, but for sometime in the State we have not been doing it, but the present Governor, His Excellency, Senator Douye Diri decided to give the directive for us to reintroduce this exercise. The idea is very simple, first, this "Level 14 to 16 are very senior people, they are actually the ones to run the service or to supervise activities in the various Ministries, Departments and Agencies. So, for them to effectively do that, we want to make sure that we only promote people, who are not only competent, but people who are knowledgeable enough in their professional areas, who have general knowledge of activities of government."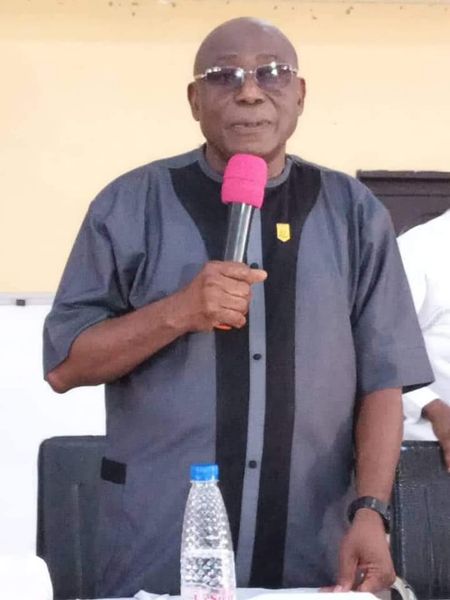 For the entire exercise, about 2,608 civil servants that cuts across all the cadre. That means after today's written paper by the senior people, we shall go ahead with the oral interviews that will involve everybody including cleaners and clerks and so on due for promotion.
Dr. Singabele, said the present administration had been consistent with the implementation of annual promotion with corresponding financial benefits.
"The Governor wasted no time to approve the annual increments that came with the promotion. All those who were promoted last year in 2021, actually have their promotions implemented fully, they are all enjoying their new positions", Singabele stated.
In attendance at the promotion examination today were other commissioners in the commission and they include: Dr. Victoria Tekena, Chief Alade Agua, Chief Igoni Claudious, Chief, Miloniar Keremama and the Permanent Secretary (PS), Dr. Asiam Blessing Ikuru.