Winners of the 10th online essay competition organised by the office of the Director, Bayelsa Government New Media, have been presented with their prizes.
The prizes were presented at the Government House, Yenagoa by the Director, Dr. Kola Oredipe assisted by the two judges in the contest, Dr. Sophia Obi and Mr. Ikiemoye Iniamagha.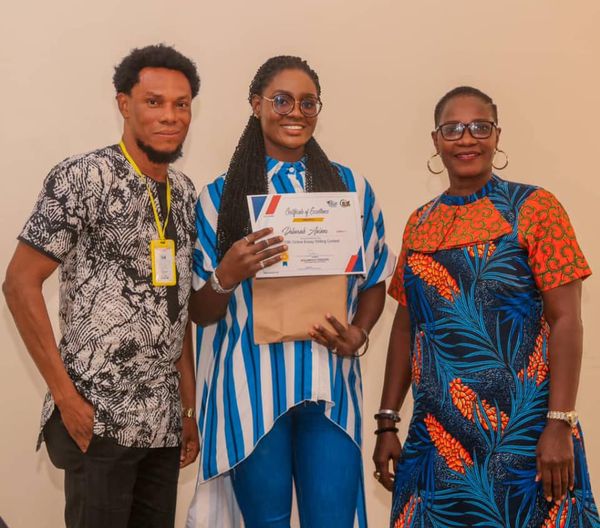 The winners are Deborah Apians of the Federal University, Otuoke who emerged overall champion, Rachael Fekumo, 1st runner up and Chiefson Tengi, 2nd runner up.
The consolation prizes were presented to Florence Bekeowei and Tenderly Siasia who came 4th and 5th places respectively.
Congratulations!