…..as Gov. Diri thanks him for success of PDP in Bayelsa
Governor of Taraba State, His Excellency, Agbu Kefas today inaugurated the newly built Finance building in the state capital, Yenagoa.
Governor Kefas while performing the inauguration, stated that with the infrastructural development in the state, Bayelsans are blessed to have Senator Douye Diri as governor.
He further stated that as chairman of the National Campaign council for the elections in Bayelsa State, he will be here to ensure victory for the PDP and Governor Douye Diri.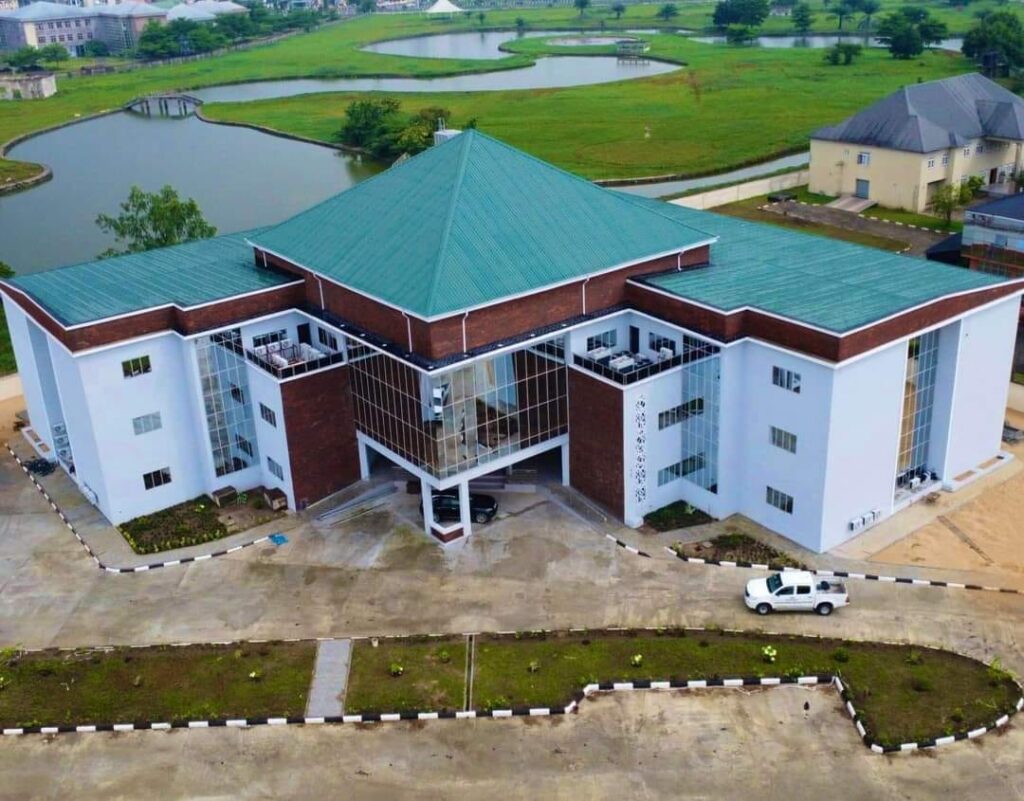 "I'm not just here to inaugurate this project, but I'm here to tell the people of Bayelsa that they they should not throw away the gift that God has given them.
I don't associate with people that don't have the fear of God, and people who always oppress others. As chairman of the PDP National campaign council for the Bayelsa elections, I'm going to be here to ensure that there is no violence, and let people go out and vote in peace. I want to let you know that, with my brother as governor, you are a blessed people, and when the righteous rule, the people will always rejoice," Governor Kefas stated.
Governor Douye Diri in his remarks, thanked Governor Kefas for honouring the invitation of the government of Bayelsa State.
"First, let me thank my brother governor from Taraba State for coming to inaugurate this beautiful edifice.
Our guest is not just here to inaugurate this edifice, but he is actually the National Campaign Council of our election here in Bayelsa, and as you know, since we started our campaigns, we have also been inaugurating projects everyday.
Let me on behalf of the good people of this state, appreciate you for all that you have done, and you are doing in support of this elections and this state," Governor Diri stated.