The Bayelsa State House Committee Chairman on Information, Orientation and Strategy, Hon. Wisdom Fafi commended Governor Douye Diri for equipping the State owned media organisations for effective media coverage.
Hon. Fafi made the commendation on his familiarisation visit to the Commissioner for Information… Hon. Ayiba Duba at the Media House Ovom. Hon. Duba further led the Chairman and members of the committee for on the spot inspection of studios at the Ernest Ikoli Media Complex, housing the state owned media stations (NDTV, Radio Bayelsa and the News Paper Corporation), Ekeki, Azikoro Road Yenagoa.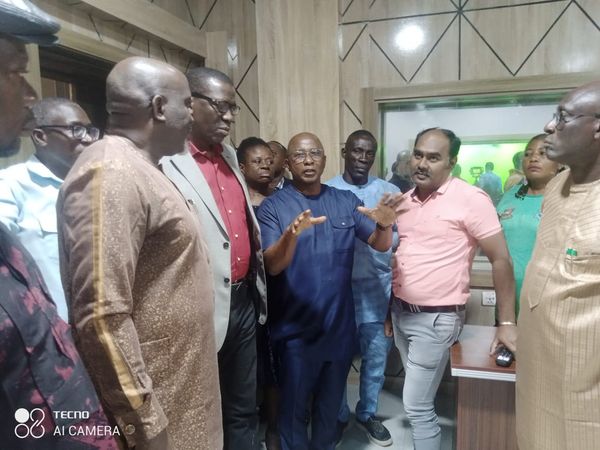 The House Committee Chairman expressed satisfaction with the state of the art equipment and prayed for a seamless working relationship with staff, in view of their oversight functions in the Ministry.
Other members of the House Committee include:
Hon. Benard S. Kenebai
Hon (Chief) Edward Irigha Brigidi
Hon. Mitin Living Ebikebena
Hon. Werinipre Pamoh
Mr. Johnson Theophilus – Committee's Clerk