Bayelsa State Government has reaffirmed its commitment to prevent further destruction of public infrastructures by the perennial flooding in the State.
The State Commissioner for Works and Infrastructure, Surv. Moses Teibowei gave the assurance while conducting journalists around rehabilitation sites of portions of roads destroyed by the 2022 flood.
Surv. Moses Teibowei who was accompanied by his counterpart in the Ministry of Information, Orientation and Strategy, Hon. Ayibaina Duba, said that the rehabilitation of the roads is a holistic approach at ensuring that there is value for money being invested on them.
At Onuebum/Otueke Road where contractors handling the reconstruction are already on site and working to beat project's timeline, Surv. Teibowei disclosed that the road is a total reconstruction in order to increase the height of the road by two and half meters and save the road from the reach of the flood.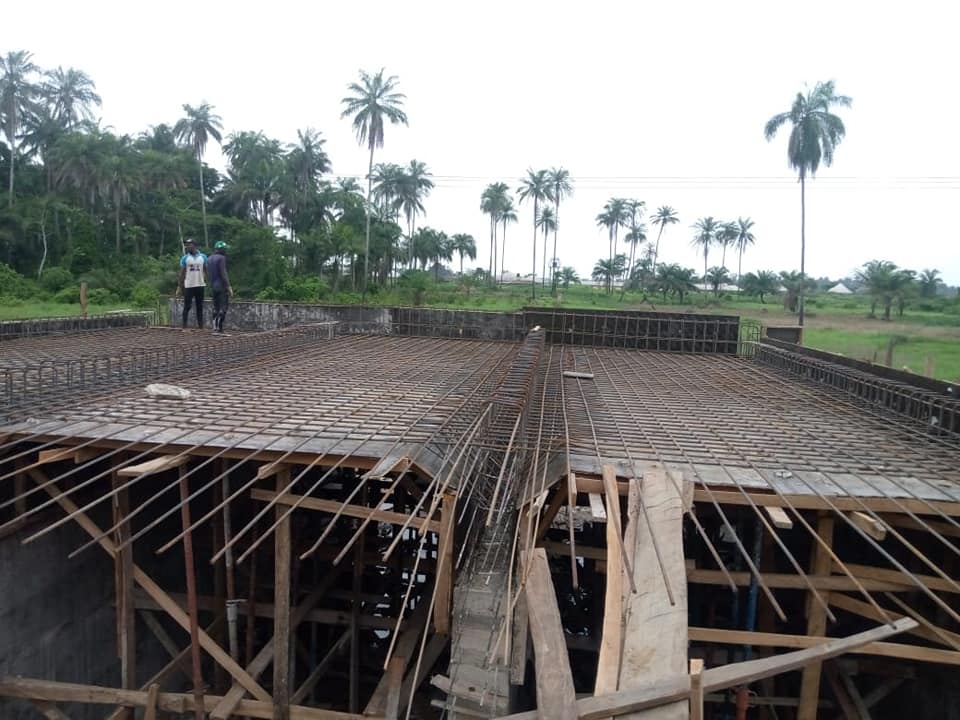 He said when completed, the road which will have several culverts, would be motorable throughout the year regardless of the flood's height.
The team was also at Elebele and Iminringi roads where three rickety iron bridges are being replaced with concrete structures, while dangerous bends are diverted to prevent further accident on the Elebele road to provide adequate channels for flood water. These are in addition to three other double cell culverts along Imiringi Road in Ogbia Local Government.
Other flood mitigating project sites visited include AIT/Igbogene Outer Ring Road, Yenagoa, Amassoma Road in Southern Ijaw Local Government, where the three heavily impacted portions of the road are being rehabilitated while three new culverts under construction are at various stages of completion.
The team was also at Sani- Abacha road Yenagoa, to inspect the ongoing NLC building (Labour House), Gbaran Ama Community link road, the 2km Igbedi Extension Road project which is being asphalted and the on-going Labour House, Yeangoa now at roofing level.
Exchanging views with journalists, the Commissioner for Information, Orientation and Strategy, Hon. Ayiba Duba said the leadership of the state is committed to linking the rural communities by road in effort at expanding the frontier of development in line with the prosperity agenda of the administration.
He expressed displeasure that 26 years after the state's creation and with its huge contribution to national purse, some local government areas in the state are yet to be connected to the capital city by road.
Hon. Duba said as a responsible government, the prosperity administration considered the situation unacceptable and is taking the bull by the horns in linking all local government areas by road.