…..urges FG to mitigate flood situation in the Niger Delta
Governor of Bayelsa State, Senator Douye Diri again today took on-the-spot assessment tour of more communities impacted by flood in the State.
Places visited include, Amassoma, where portions of the road leading to the community was cut off, an internally displaced camp provided by Chief Abel Ebifemowei, along the Yenagoa-Amassoma road, Igbedi community, the Bayelsa international airport and the road leading to Agudama-Ekepetiama.
Other places include, the Bayelsa State school of Nursing and Midwifery, Tombia-Ekpetiama, Glory Drive linking Igbogene, Alamieyeseigha road, Opolo, oxbow lake and the Bayelsa State House of Assembly quarters.
The run way of the Bayelsa International Airport, is however, not flooded.
Governor Diri while sympathizing with flood victims, assured them that government will continue to do it's best to alleviate their sufferings in terms of medical supplies, and relief materials.
The Governor further called on the Federal Government to show empathy towards the plight of the Niger Delta states, particularly Bayelsa in order to mitigate the flood situation facing the people.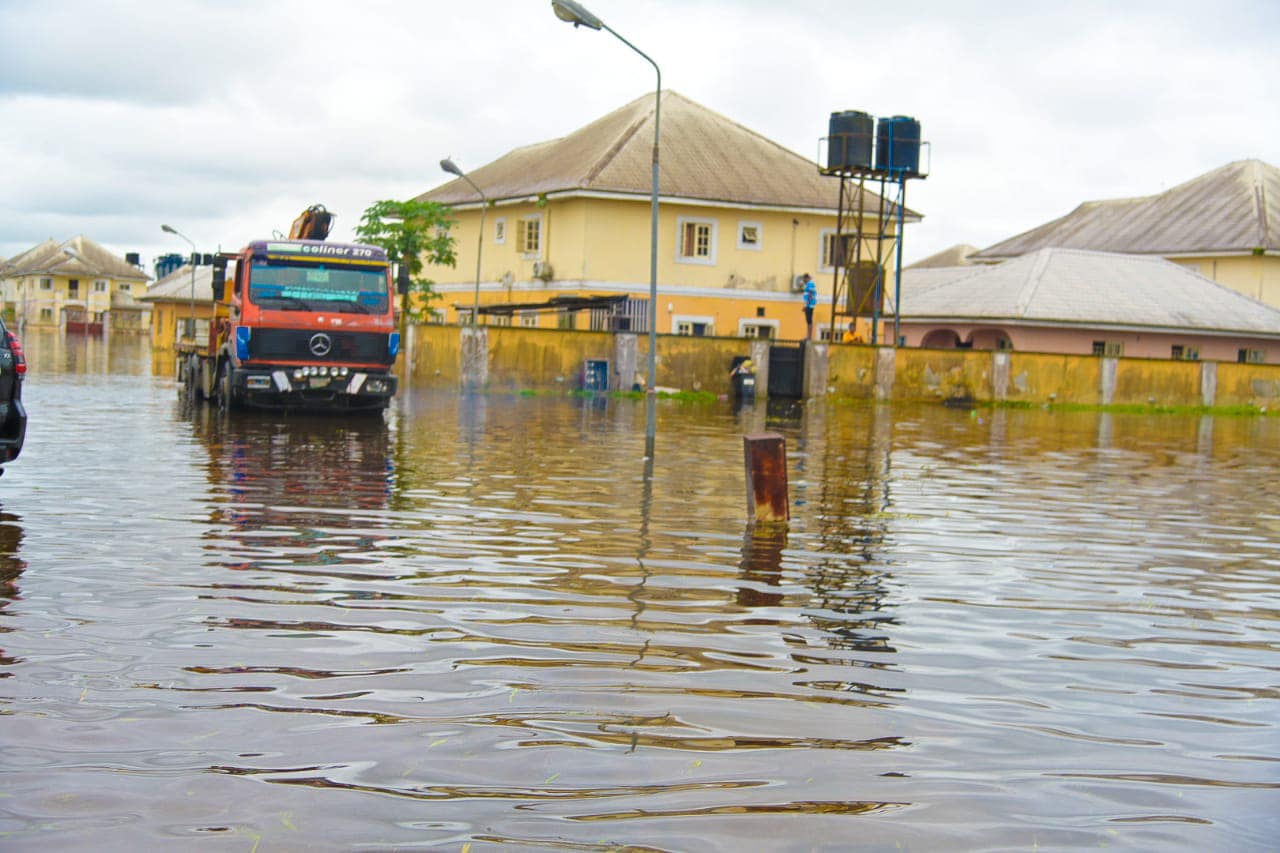 "At this point, it is a natural disaster and there is very little that anybody can do, but as a state government, we have started doing the best we can, as I keep telling everybody wherever we meet them, that this will also come and go.
I have also asked that every government official and others have to show love and share whatever they have with those that don't have."
Gov. Diri was accompanied to the visit by the Commissioners for Information, Budget and Economic planning and Water Resources, Hon. Ayiba Duba, Hon. Salo Alamieyeseigha and Hon. Kemebradikumo Wariebi, acting chief of staff, government house, Dr. Peter Akpe, principal secretary, government house, Mr. Irorodamie Komonibo and other top government functionaries.