… attends daughter's marriage ceremony
… reiterates unity among Bayelsans
"It is a thing of joy to have your children, particularly at this young age, coming together to get married. In the book of Proverbs, the Bible says, "He who finds a wife, finds a good thing and obtains favour from the Lord.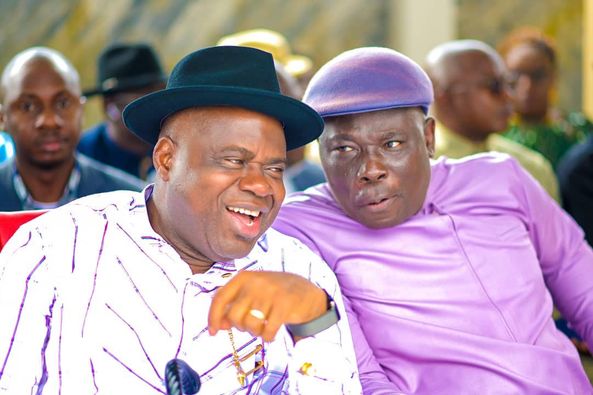 We are one and the same people and we have shared times together. Politics should be a thing to unite us and not a do or die affair. Chief Robert Enogha and myself were very close when I was Commissioner for Youths and Sports, and he was Chairman, House committee on sports.
In this State, I'll like to appeal to us, that we are so few, and wether you are of party A or party B, you are first and foremost, an Ijaw man and a Bayelsan. Let us look out for those things that will unite us.
On behalf of the Prosperity government and the good people of Bayelsa, we celebrate the couple and we pray that you will outlive all marital challenges."
…Senator Douye Diri, Governor of Bayelsa State speaking at the marriage ceremony between former Miss Nitebhari Robert Enogha and Inike Nimi, at the Ayalla Hotels in Yenagoa.