…thanks Service Chiefs for synergy between them and government
"I want to use this opportunity to congratulate all of us in this council over the 2022 flood that threatened the existence of our state, threatened human and material living of this state.
We had an emergency security council meeting here as a result of the flood, and all the decisions we arrived at as a result of the security council meeting were fully implemented.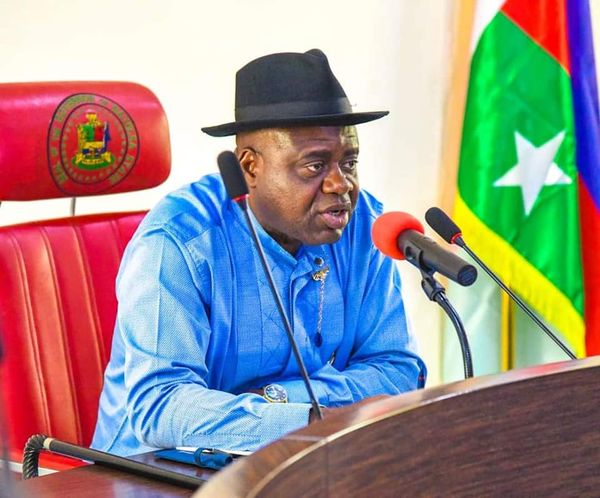 That's the reason why the challenges the people of the state faced, including security challenges most of them were nipped in the bud even before they developed, that's why I like to commend everyone of this council, especially the Service Chiefs particularly for your synergy between agencies and with the government of the state.
I hope that this will continue so that the security situation will remain so good, and attract investors, and other Nigerians and non-Nigerians to come into Bayelsa and enjoy a peace environment, and a peaceful disposition of the people of Bayelsa State."