The Bayelsa State Elders' Council has called on President Muhammadu Buhari to urgently visit Bayelsa State to personally assess the level of damage caused by the flood in the State.
The chairman of the Elder's Council and former Deputy Governor of Bayelsa State, Rear Admiral Gboribiogha Jonah (Rtd) made the call when the group donated food items including bags of rice and garri to the flood victims at the Internally Displaced Person (IDP) Camp at Ox-Bow Lake Yenagoa.
Rear Admiral Jonah insisted that in line with the National Disaster Management System, it is the responsibility of the Federal Agencies to take the lead role rather than leaving the state to contend with the flood disaster.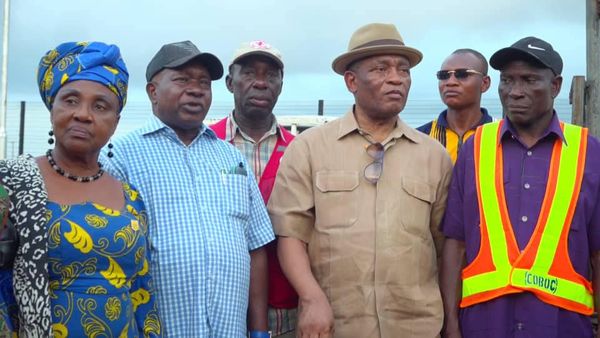 The elders were full of praises for the Bayelsa State Governor, Senator Douye Diri for the courage and determination he has demonstrated in the face of the flood disaster, saying that the governors' commitment to the welfare of flood victims has greatly given comfort and hope to residents of the State.
Receiving the relief materials, Chairman of the Flood Mitigation and Management Task Force and Commissioner for Environment, Hon. Iselema Gbaranbiri thanked the elders council for their humanitarian gesture and solidarity with government and people of Bayelsa State