… harps on free, fair, transparent election
His Excellency, Senator Douye Diri, Governor of Bayelsa State today in his office in Yenagoa received the new US Consul General, Will Stevens, who was represented by Mike Ervin, the Political and Economic Section Chief of the Consulate.
The visit was to collaborate with the Government to ensure a free, fair and transparent election on November 11.
Governor Diri in his remark, harped on the importance of free, fair and transparent elections stating that the people should be allowed to choose who governs them for the next four years.
The Governor also called for their co-operation and urged them to relate with other relevant authorities to ensure a peaceful electoral process.
"And so, the number one thing is that this election should be free and fair, let the will of the people not be subverted. We have engaged all our people to be calm. We are doing all we can, security-wise to keep the State safe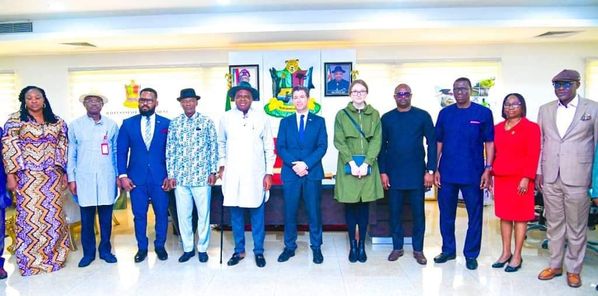 So, we will certainly need your understanding and cooperation, we need your support to ensure that this election is free and fair and to ensure that you relate with other relevant authorities within our country and outside our country.
Our idea is actually to stop rigging and to stop disenfranchising our people so that our people will go there and cast their votes without fear and intimidation. So, we are ready to collaborate with you," Governor Diri said.