…. directs immediate implementation of 2021/2022 promotions, 2015/2017 promotion arrears, other entitlements
"First, let me congratulate the Nigeria Labour Congress, Bayelsa State chapter for a peaceful election that has brought in this new executive council.
The contributions that workers make to our families, communities and our economy everyday cannot be overemphasized, and we can never underrate their contributions. Today, I'm very happy to be with you on this very special day of yours as we celebrate and honour the hardworking and dedicated staff of the Bayelsa State government.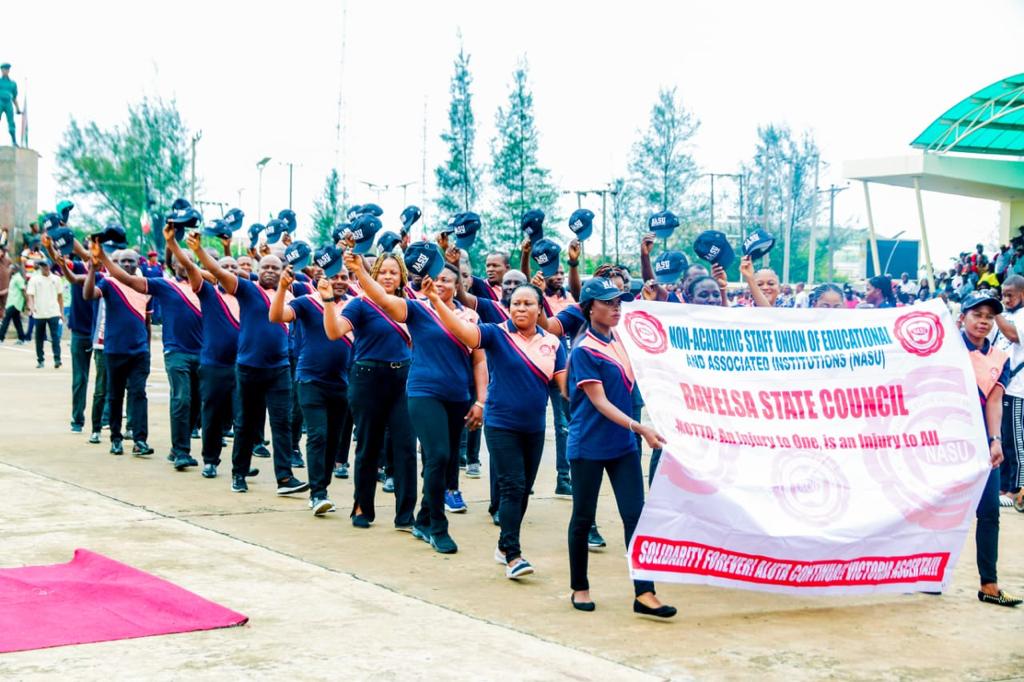 As we reflect on what it means to be a worker, this government is mindful of the fact that we owe you a collective debt of gratitude and acknowledge the fact that you remain the backbone of the prosperity government, because you have worked tirelessly to provide for our loved ones, and to build a better future.
I listened to your requests with rapt attention, and I hereby direct as follows;
2021/2022 promotions should be implemented with immediate effect. The deputy governor is to liaise with all councils and take necessary steps for the immediate implementation.
Following our approach on the 2015/2017 promotion arrears, payment for tertiary institutions which I believe is already ongoing, again, I hereby direct the Head of service, the honorable commissioner for finance to work out immediate modalities for enhanced payment of the 2015/2017 arrears.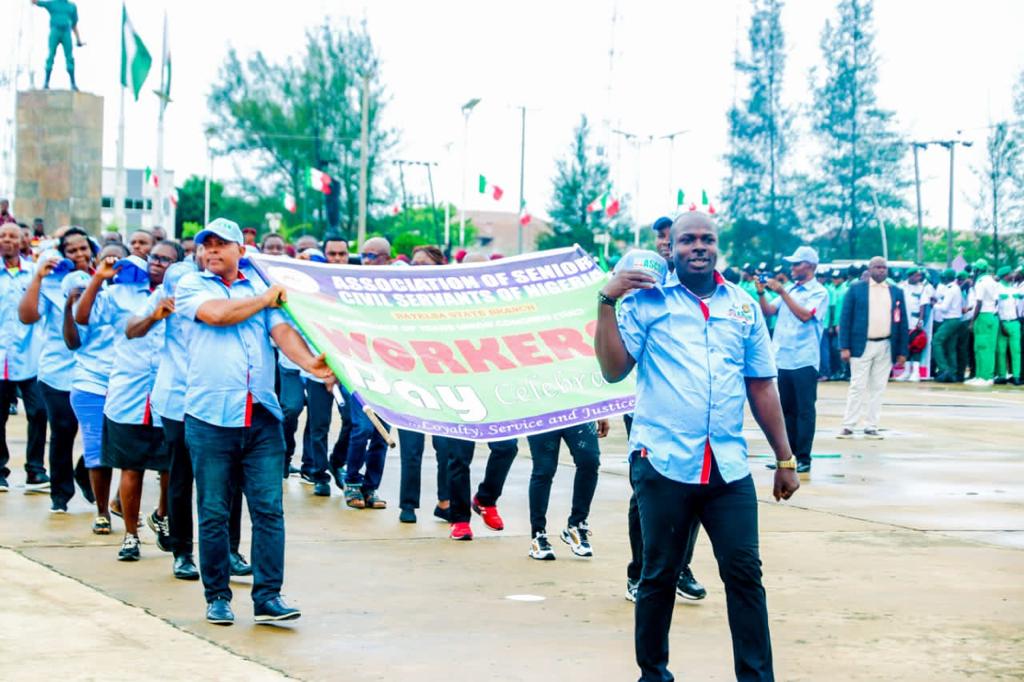 You are all aware of our commitment to our pensioners in Bayelsa State. I will set up a special committee to be headed by the secretary to government to resolve the issue of thirty thousand naira minimum wage as a matter of urgency.
We believe that all medical and health workers who are entitled to call duty and hazard allowances as per our directives may have started receiving them, and if not, I hereby direct the Head of service go into this immediately and ascertain why that directive has not been carried out, and implement it.
We may not have addressed all of the demands, and all the demands may not be addressed in one day, but we will continue to address your demands as we engage with your various unions and ensure that we have a peaceful and industrial harmony which we have enjoyed since this government came on board."
…Senator Douye Diri, Governor of Bayelsa State speaking on the occasion of this year's workers day, at the Peace Park, Yenagoa.