The Bayelsa Stare Government has urged communities across the state to be more security conscious, as the build up to the November 11 Governorship election gains momentum.
Governor Douye Diri made the call on Wednesday while presiding over the 120th state executive council meeting in Government House, Yenagoa.
Governor Diri, who spoke through his Deputy, Senator Lawrence Ewhrudjakpo, said government has at its disposal credible intelligence of how some opposition figures are planning to foment violence in the state.
He, however, assured residents of the state not to panic as his administration was doing everything within its statutory powers to ensure the protection of lives and property.
According to him, it is only desperate politicians who are suffering acute trust deficit that resort to the use of violence in their quest for political power, instead of peacefully canvassing for the support of the people.
While appealing to the communities to remain calm and law-abiding, he however, urged paramount rulers, community development committee (CDC) chairmen and youth leaders to swiftly report to government any suspicious movements of people or pile up of arms in their domains.
He noted that such timely information from communities was useful and could go a long way in guiding security agencies to take proactive steps to forestall the occurrence of election-related violence.
Governor Diri sounded a note of warning that his administration would not tolerate a situation whereby community leaders would prevent people of any political party from entering their communities to carry out political campaigns or other lawful activities that would brighten their fortunes in such areas.
He stressed that government would not hesitate to deal decisively with any traditional ruler that would allow his community to be used for such politically untoward behavior or actions.
His words: "The information available to us suggests that some persons are not prepared for the election. Rather, they are trying to engage in arms struggle.
And so, timely information from our communities will go a long way in addressing any security threat. We want community leaders to give us information about the pile up of arms in their areas.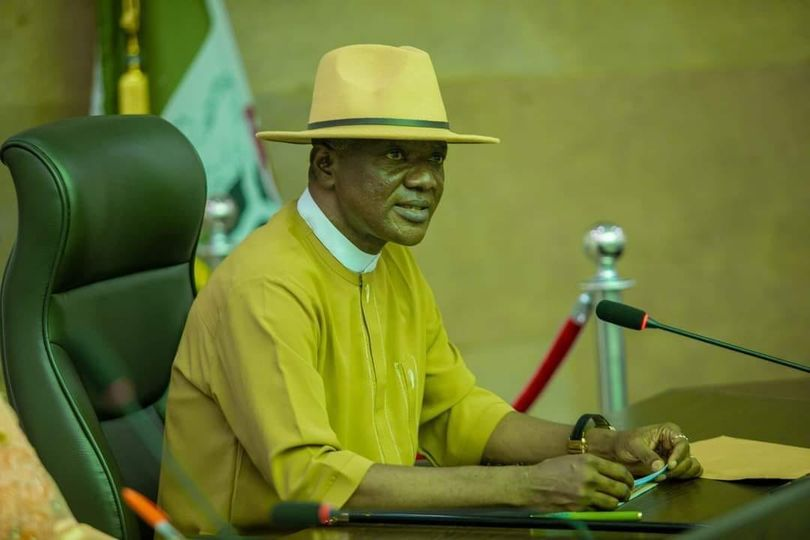 "Government will not tolerate a situation whereby community leaders or youth presidents will prevent people from other political parties from entering their communities to carry out their lawful campaigns or activities that will enhance their success.
"All communities are hereby put on notice. Any traditional ruler whose domain is used for such untoward activity will be dealt with according to the laws of Bayelsa State. It is also against the Electoral Law."
Governor Diri, who expressed optimism that the Peoples Democratic Party (PDP) would emerge victorious in the November governorship election, encouraged the PDP faithful not to react to acts of provocation from the opposition.
He used the opportunity to also advise the youths of the state not to allow themselves to be seduced to take the wrong path, but rather, take advantage of the various youth empowerment programmes going on in the state to improve their lot.